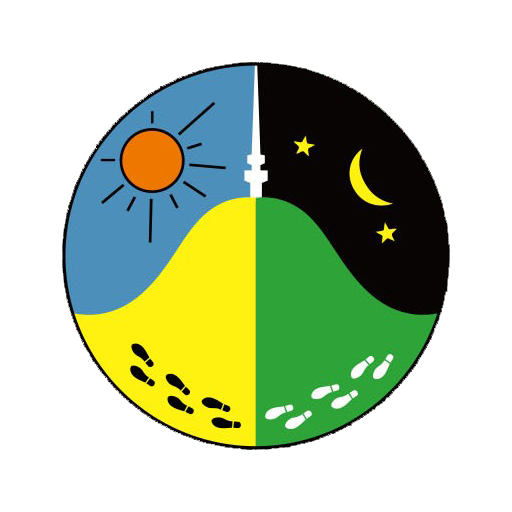 ACT ROGAINING ASSOCIATION BULLETIN‍
Four Reserves Virtualgaine Results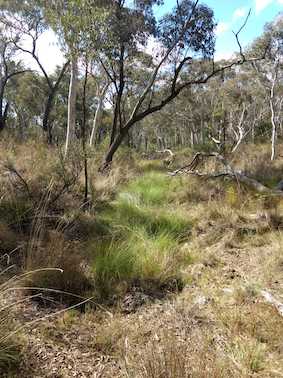 Jon Glanville delivered another superb virtualgaine, this time in the four reserves of Black Mountain, Aranda Bushland, Mt Painter and the Pinnacle, as well as a bit of suburbs. There was hot competition at the pointy end with 11 people clearing the course. Ryan Stocks won with a blistering time of 2:42 narrowly beating Tom Driscoll on 2:48
It was great to see people out walking and running around the course on all days, particularly on the last sunny weekend. Full results are available on the event page.
If you missed out, the event will stilll be available for you to do any time. Just go to our virtual rogaines web page, download your map and instructions and head out for some fun. 

Winter 4 hr - Sunday 2 July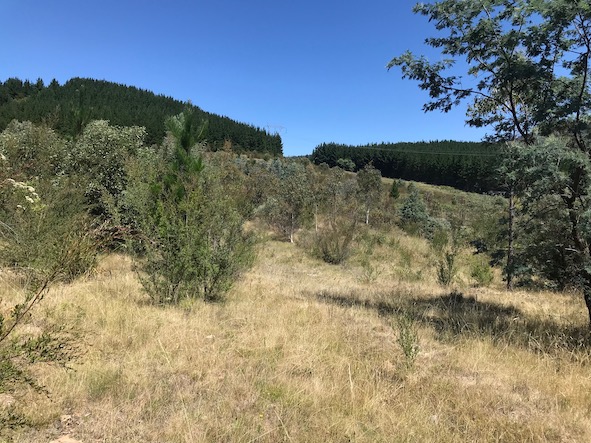 Entries are open for the Winter 4 hour rogaine to be held between 10 am and 2 pm Sunday 2 July at Blue Range, off the Brindabella Road. This is a good spot to try your first bush rogaine as there are lots of tracks to help you get around. It is a mix of pine and native forest and also features the old homestead area of Sherwood. Our setter Mary Adams has been very thorough in making a great course to show off the highlights of the area.

Metrogaine - Sunday 6 August‍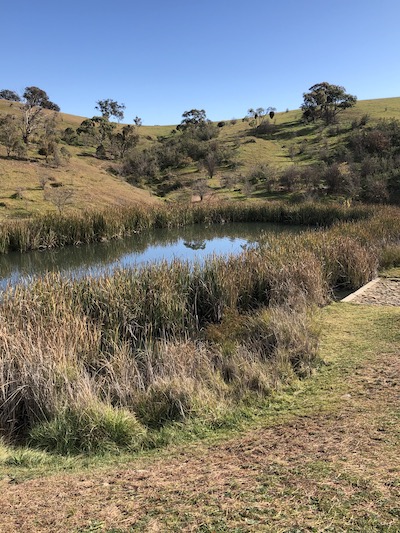 We are excited to be holding the 2023 Metrogaine in the Queanbeyan/Jerrabomberra area for the first time in ACTRA's history! The course contains a great mix of new and old residential, commercial and reserve areas to explore, with lots of interesting things to see. It's a reasonably small area for a metrogaine but the controls are spread fairly evenly across the course, providing lots of route planning challenges for those looking to get lots of controls or trying to clear the course(!), and lots of options for first timers and families. The course setter's notes will include some recommendations for fun and scenic routes.
If you're not familiar with the area, the 2020 Winter 4 hour Jerrabomberra Virtual Rogaine is still available on MapRun and covers some of the same course area so would be worth checking out! 
We are still looking for volunteers, particularly control hangers (preferably available on 5 August), on-the-day admin (including a first aid volunteer) and control collectors - please let Keira Banks know if you would like to help.

Vice-President's Volubles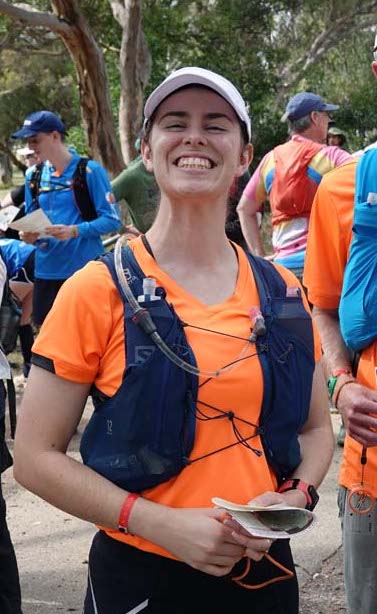 The second half of each year is always jam-packed with rogaines, and this year is no exception! ACTRA's Four Reserves Virtualgaine has just finished, but the course will stay on MapRun even after the event ends in case you miss out), then there will be the Winter 4 hour event (2 July), Metrogaine (6 August), Night/Day/Cycle (2-3 September) and Spring 6/12 hour (28 October) in close succession. We're particularly excited to be using new course areas (Queanbeyan/Jerrabomberra - Metrogaine) and returning to some old favourites (Blue Range - Winter 4 hour, Orroral Valley - Spring). 
Don't forget to check out the rogaines being organised by our neighbour, NSWRA, who is hosting some events not far from the ACT (Nowra - Paddy Pallin - 18 June, Lower Shoalhaven River - Paddlegaine - 24 June), and it will be exciting to see how the ACT fairs at the upcoming Australian Championships at Goobang National Park near Parkes (30 September), which is also being organised by NSWRA.
Best of luck to those participating in the World Rogaining Championships near Lake Tahoe, California (29 July) as well! If you have any great stories from these events we'd love to hear about them! Please email us your stories and photos as we would love to include them in our newsletters.
Of course, all these rogaines means that it is a busy time of year for the ACTRA committee. We are still looking for volunteers for many of our upcoming events, including vetters/control hangers, control collectors, and on-the-day admin. Please have a look at our calendar of events and let the event coordinators know if you are available to help. If you're keen to give course setting a go in 2024, also get in touch with Keira Banks or Stephen Goggs with any events you'd like to be involved in. We'll be starting to think about next year's events soon, and always appreciate being able to lock in course setters and areas early!  ‍
Kiera Banks
President's Virtual Piece

One of the rewarding facets of 21st century travel is the ability to be at home while actually being away. In my case that means that while I can see that over 100 of you have been enjoying the latest 'real' cold-climate offering from MapRun supremo Jon Glanville DownUnder, I have only actually been with you only in warm-hearted spirit, experiencing the ultimate virtualgaine from Italy. And while you look forward to a labyrinthine July QWinter 4hr (see what I did there?!), I'm sure to be thinking of you in Tuscany. 

Safe travels!
Stephen Goggs‍
The Great Ross Rescue‍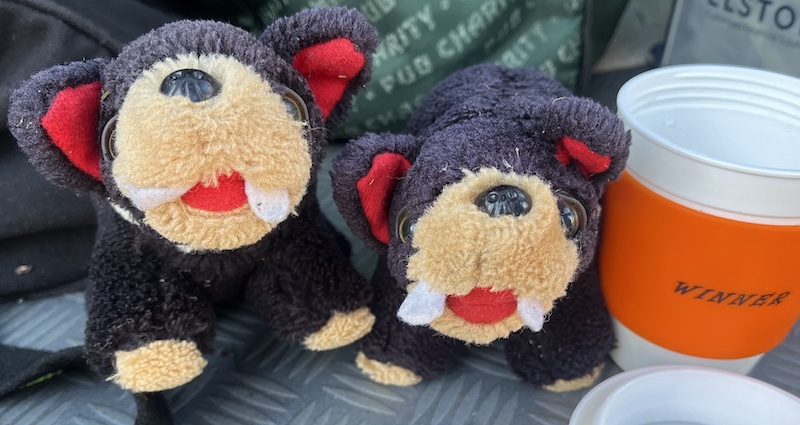 Julie Quinn and David Baldwin made their own virtual rogaine recently venturing out to Yanununbeyan to sample the 2020 ACT Champs course using Avenza maps to check when they had reached a control. Of course their Tassie Devil mascots Ross and Rummage came along for the adventure.

Just after sunset they were on the top of Mt Foxlow at 101 and thoughts were turning to the thermos of hot soup waiting in the car as the temperature started to plummet. Four controls later as they tried crossing a tea-tree infested creek, Julie noticed that Ross wasn't in the back of David's pack anymore - he must have wandered off on his own adventure, maybe in the cassinia thickets before the previous control.
After a brief panic, a plan was hatched to come back the next morning and hunt for him. Back at home, David's GPS track was overlaid on the map in Avenza Maps. Hopefully they could backtrack accurately. A chilly -4 degrees back on the course steadily warmed up to a very pleasant day. After retracing a loop of nightime cassinia confusion, the track led into the thick creek and there was Ross under a bush and very pleased to see us - a happy ending to the adventure!
It is testament to the amazing precision of modern smart phones and GPS that allow us to set courses so accurately. In 2020 at the height of COVID restrictions, the ACT Champs course was hung in 6 person-days of effort with every control accurately placed with no taping!