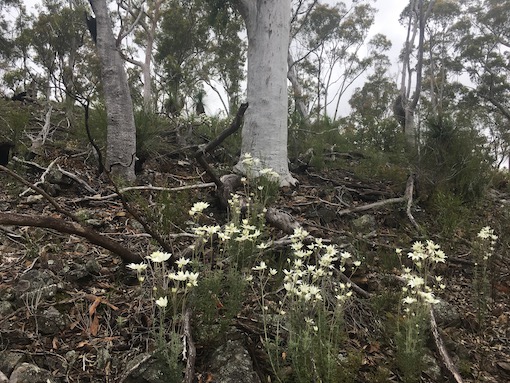 ACTRA got back into the bush in the beautiful, spring-like Tarlo National Park for the Tango in the Tarlo 6 and 12 hour rogaines. A grey, showery day detered a few teams but those 53 teams that made the effort were rewarded with views of a pumping Tarlo River and water where there are blue lines on the map, masses of flowers and a super course set by Jean Douglass and Ron Simpson.
Results are on the event page. Congratulations to Lee Rice and Craig Cowen who won the six hour event and Ronnie Taib and David Williams who won the 12 hour event.
A big thank you to our setters and vetters Ron Simpson, Jean Douglass, Keith Thomas, Lorraine Tomlins, Peggy Douglass; to Hartley Lifecare for catering; and to our wonderful host Rod McWhirter and other landholders including the NSW National Parks.